Basic SEO strategies for beginners – On page SEO & Off page SEO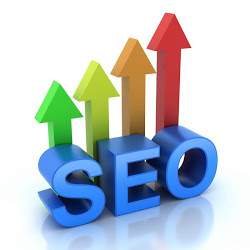 Search engine optimization is the greater way to promote your business online. Many people (Not Webmasters) just build their company website with all the colorful cache designs with the help of web designing firms and simply leave it online. Search engines like Google and yahoo just crawls the site and indexes it and places somewhere around the web along with millions of site.
People can't reach your site unless they know your domain name, you must know your company website that on what specific category it lies on (for eg: if its a plumbing company in London your keyword should be something like that best plumbing services in London) you should optimize for that specific keyword that your business well suits and you get targeted traffic and so you get sales.
Basic SEO strategies for beginners
1. Keyword research
Picking up a right keyword for your business in which you can get a targeted traffic. When people type on search engines your website should show up in search results not some where in 10th page it should be on 1st page.
There is a study (not approx) that says 40% of clicks comes from 1st website, 25% from 2nd, 15% from 3rd, 6% from 4th, 4% from 5th and so on.
2. Picking up a domain name
Your domain name should be something related to your keyword that you have choosen because search engines consider domain name as major play.
You have took your domain name and builded your site and thats not all. Here it comes, there is two main part in optimizing your websites that is On-page optimization and Off-page optimization.
3. On-page optimization
Seems so complicated ? no ! not at all. optimizing your site's content is On-page optimization, here i will explain you how.
Your site title should contain keywords that you are optimizing for.
A short explanation about your business in which it should contain some keywords, so that search engines can find your site easily
There should be some keywords in your site's content, but be careful stuffing too many keywords can get your site to sand-boxed. Provide stuff that is useful for your business.
4. Off-page optimization
Getting more backlinks to your site is off-page optimizing. There is a more about link patterns such as inbound link, outbound link, reciprocal link etc. Since in this article i am explaining about a basic strategy i will just give you a outline. Learn
how to build backlinks the right way
.
Links from social networks
Your site should get backlinks from social networking sites like Facebook, twitter, linkedin and there are lot to say
Submit your content to article directories like ezine, go article and link to your site
Submit your websites to related sites and search engines
If you have a video for your business submit it to video sites like youtube, metacafe, dailymotion.
If your business is local submit your site to google places and Yelp and high pr local directories.
Blog commenting &
Forum posting
These are some common basic SEO strategies for beginners which is applied to all search engines, besides there is something tricky you should know about SEO, since Google changes its algorithm which i will explain it in my feature article. Hope this helpful.